I Luogi di Jotie T'Hooft
---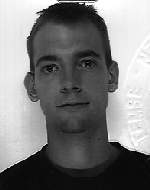 Hi, I'm De Clerck Philippe,
born 18/08/1975 in Dendermonde (Belgium)
Currently I'm an ERASMUS-SOCRATES student at the Politecnico de Milano, where I follow my fourth year of Architecture. My home-university is Universiteit Gent.
In case of problems please contact :
Prof. Dirk De Meyer, Jozef Plateaustraat 22, 9000 Gent (Belgium).
Please contact me and tell me what you think of my first Homepage :
declerck@erasmus.cdc.polimi.it
---
INTRO
---
Concept
The concept of this project is creating a space for this poet by the following steps. First we make a short analysis of his life in order to better understand the way this man lived ( his huge drug- alcohol life is one of the most inportant things here to understand. The space I'll make, especially owning to his continuing reaction against the normal ; is one where he has grown his own perspection on life.
Second of all we create a vocabulary. It is not a vocabulary of words but of signs and symbols. This is the first step into 'architectural perception'.
When we have this vocabulary of signs we make a conposition wich is by means the virtual space of this incredible poet. Here the main thing is the sequence of perspectives wich you can look at on page four.
The word,the instrument of the poet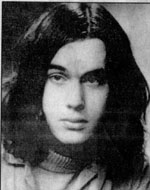 serves him to
organise his univers,cristalise his thoughts and express his feelings,...Words could represent the poets social discomfort, his sorrow or love and even maybe a sweet katharsistic deliverance off... death; his aggresiv outlet.
Breafly, the world is the abstract representation of communication
SIgns and Symbols are likely to be abstract rapresentations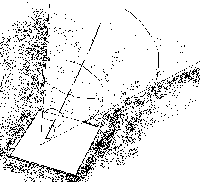 of well-known objects. We can recognise and associate them with the original object.
Signs direct our behaviour constantely while we are continuously confronted with those purified images.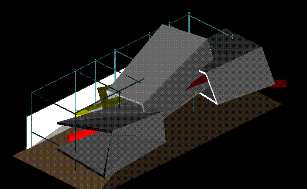 From those signs we can build an environment in wich through organisation of signs and symbols, according to the space we prefer, we can percieve in creating aconcrete imaginary space
---